Children's Ministry Registration 2016-2017
September 11th - May 21st, 2017
$20
At Atonement Lutheran Church our Children's Ministry programs and events are intended to come alongside parents and teach children ages three-years-old through 5th Grade about God and Jesus, as well as help them grow strong in their faith and relationship with God.
Sunday School is 9:30 – 10:30 am most Sundays of the school year. During this hour, children ages three-years-old (by August 1st) through 5th Grade will learn about the people and smaller stories that are all a part of God's Story. Children will worship and learn through skits, videos, storytelling, and activities. Three year olds must be bathroom trained before enrolling in Little Lights.
Kindergartners through 5th Graders will meet most Wednesday nights from 6:30 – 8:00 pm. During this time children will learn the foundational truths of the Christian faith through thematic lessons. Time will be spent in worship, learning, and fellowship.
DONATIONS: Donations will go towards the cost of curriculum, snacks, and crafts; then towards making our time together more exciting and fun with staging, props, etc. Any donation is greatly appreciated! Suggested donation: $20 per family. However, if you do not wish to donate at this time, please use the discount code NOFEE when you register. Thank you!
Confirmation Registration 2016-2017
September 14th - May 17th, 2017
$20
"Life Transformation for the Glory of God" is our mission in Student Ministries at Atonement! Our programming for grades 6-12 is always aimed at helping students know Jesus Christ while developing strong relationships with their peers. Our programming is always Christ-centered while helping students develop friendships, learn in small groups, and serve in our community and world.
Our confirmation program begins in 6th grade where students learn about our faith that has been passed along through the ages while also engaging in conversations about how we continue the passing on of faith. This goes through 7th grade. In 8th grade, students learn how the Bible is one continuous story. In 9th grade, students consider how to put faith in action in their day-to-day life.
We confirm students in the fall of sophomore year. Students are then encouraged to be a part of our senior high programming, Elevate! All these offerings happen on Wednesday nights from 6:30 - 8 p.m. and 8 - 10 p.m.
DONATIONS: Donations will go towards the cost of snacks, curriculum, and youth events. Any donation is greatly appreciated! Suggested donation: $20 per family. However, if you do not wish to donate at this time, please use the discount code NOFEE when you register. Thank you!
Connections Magazine
November 21st - December 31st, 2016
Connections Magazine is a publication for evangelical Lutheran Christians filled with meaty articles as well as lighter spiritual fare - Connections provides great food for the soul. Articles and features are contributed by individuals and ministries of LCMC, CALC, CALC, Lutheran Core, and other evangelical Lutherans from congregations across North America. Connections is published six times a year.
The Men's Morning Bible Study, in response to some of it's members who thoroughly enjoy the magazine, is obtaining a reduced rate for subscriptions to Connections magazine and is opening the offer to everyone at Atonement. The rate will be determined by the number of people interested, but is likely to be near $20.00 per year.
Individuals will be contacted when all sign-ups are complete (the end of December from payment of subscription since we will know the exact cost at that time.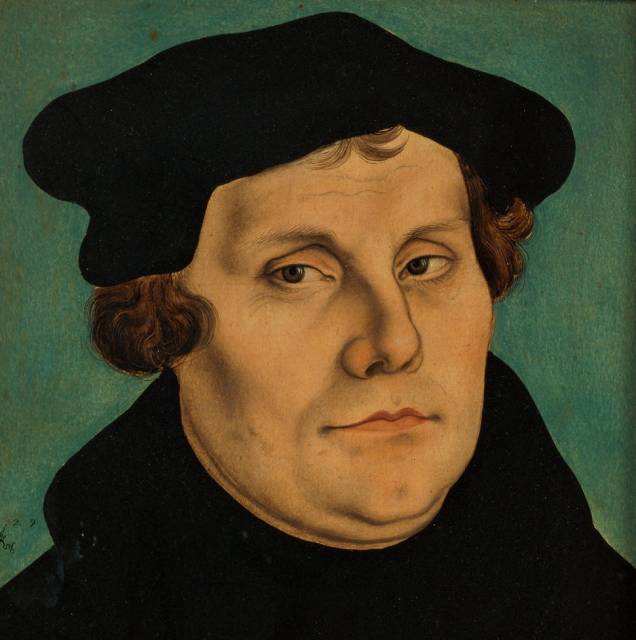 Martin Luther - Art and the Reformation
December 13th, 2016
$55
Save the Date! Minneapolis Institute of Art Tour December 13th! Five hundred years ago, one man took a stand that shook Europe and changed the world. Now you can see the story of Martin Luther and the Reformation brought to life through astonishing artworks and historical objects, traveling outside Germany for the first time ever. Luther used art and the newly invented printing press to challenge Europe's leaders and spread a revolution of religious, cultural, and societal change. This exhibition includes paintings, sculpture, gold, textiles and works on paper—as well as Luther's personal possessions and recent archaeological finds—that shed new light on an explosive era and the man who ignited it. Atonement has reserved tour guides and a bus for this exciting trip. Cost for the day is $55.00 plus meals. Reserve your spot today by signing up on the website, or stopping by the office. Questions may be directed to Pastor Becky.
Passion Conference
January 1st - January 4th, 2017
$150
Join us for a special opportunity for 18-25 year olds in Atlanta, GA that you won't want to miss! Plus, get to hear top-notch speakers like Christine Caine, Levi Lusko, John Piper, Francis Chan, Beth Moore, and Louie Giglio while also worshiping with the Passion Band, Hillsong United, and Crowder!
Registration with deposit is due by September 28. Total cost is $650 - this includes flight, conference registration, and hotel room.
Junior High Mission Trip - Green Bay, WI
June 18th - June 23rd, 2017
$100
Our Junior High Mission Trip is heading to Wisconsin this summer! Get registered by November 1 to get in on this tremendous week of service, care, and faith development!
Cost is $500.
Here's a little more about Green Bay: Green Bay may not be Wisconsin's biggest town, but it holds a big piece of Wisconsin's heart: namely, the Green Bay Packers. The town takes great pride in their football team because the team is owned by the residents who have invested their own money to keep the Packers in Green Bay. This ownership has created great pride and unity within the community. That same pride and sense of community is alive among those working hard to come alongside residents in order to support those in need. 16% of the population lives below the poverty line in this hard working, blue-collar town that was impacted by the recent economic downturn. The city has been consistently recognized as a great place to live so the struggles can be hard to see, but they are present.
Here's a little more about Youth Works: Each summer YouthWorks provides life-changing Christ-centered mission trips for over 30,000 students and adult leaders in over 70 communities across North America. Because we want everyone to experience a mission trip, we provide lots of affordable options while maintaining high quality experiences.
Senior High Mission Trip - Jackson Co., OH
July 15th - July 21st, 2017
$100
Our Senior High youth are headed Ohio this upcoming summer! Get registered by November 1 to get in on this great opportunity!
Cost is $700.
Here's a little bit about Jackson Co.: Nestled in the rolling hills of Southeastern Ohio is Jackson County. Due to the economic shifting of the industrial infrastructure, a once thriving community now faces a 7.9% unemployment rate. Degrading public utilities have been a constant reminder of the difficult times. Through all of the difficulties Jackson County faces there is an exuberant sense of community pride, and despite the hardships, many parties are seeing the issues and are striving for a better future.
EM partners with the local church, World Outreach Ministries. The church affirms the local government's initiative to transform the community – contributing to community improvement in any and every way it can. Through our partnership, Experience Mission also works alongside a drug recovery ministry, Warriors for Christ Recovery where our teams work with the youth of drug strained neighborhoods.
Southeastern Ohio Teams share in the forward motion of community improvement. There are ample opportunities to work with the local government and church to contribute to much-needed home repair and affirmation. Additionally, teams have the liberty to work in drug-impoverished neighborhoods—building relationships and investing in the youth of the area.
Here's a little more about Experience Mission: Experience Mission exists to spread Christ's love by connecting people together from diverse cultures and backgrounds, developing leaders, and assisting those that live in under-developed communities with resources and support to enable them to reach their own communities and actively participate in extending out to the world.